Vista Gardens News
Learn more about what's happening at Vista Gardens Memory Care. Hear stories, learn about new services or events, and get to know what life is like in our community.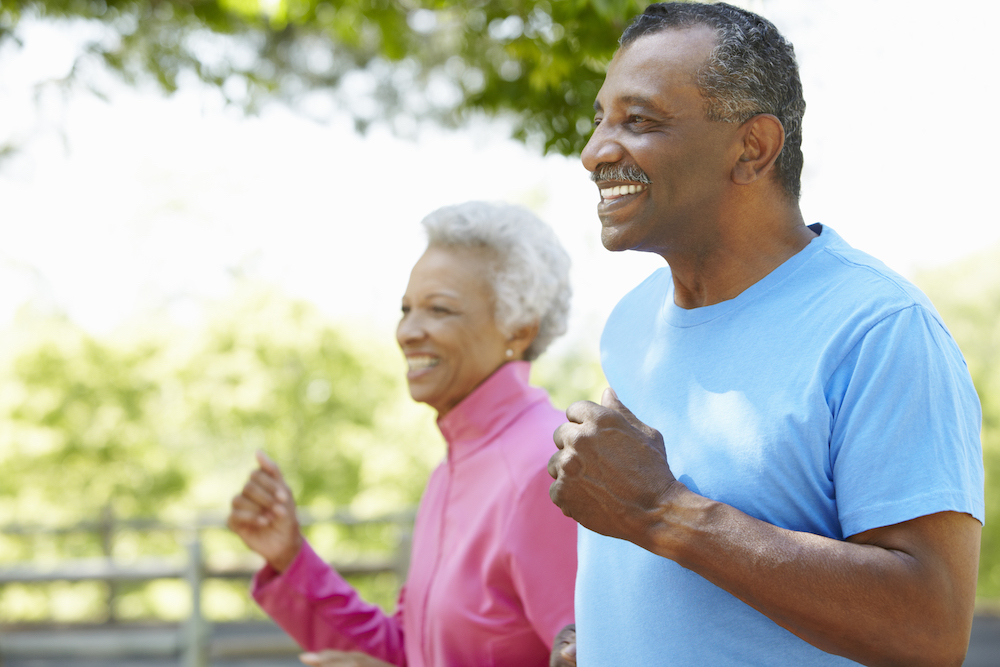 7 Ways That Seniors Can Benefit From Regular Exercise
No matter what age you are, exercise can be extremely beneficial to your health and wellbeing. For the residents of the senior memory care in Vista, however, routine exercise can actually be all the more important. While there are a few concerns about older adults working out, such as falls, the pros far outweigh cons. For example, did you know that exercise can improve mental health, prevent diabetes, and strengthen muscles? And this is on the beginning of the list! Continue reading to discover more of the health benefits that staying active can have for seniors.
#1.) Bolsters Overall Health
Getting just 30 minutes of exercise a few times a week can do wonders for senior health. Don't worry, you don't have to get out and train for the next big triathlon. Even going for a walk, participating in chair yoga or tai chi, or even dancing and doing Zumba are all excellent ways to stay active. For residents of the senior memory care in Vista, don't be afraid to modify your workouts to fit your mobility needs. After all, safety is the priority first and foremost!
#2.) Great for Mental Health
For seniors who have been diagnosed with Alzheimer's or dementia, mental health issues can be a very prevalent concern. Those who have this disease understand that it can cause depressive episodes, anxiety, and agitation. Exercise and staying active is a good way to combat these mental health issues. It has been clinically proven time and time again that exercise can help combat these concerns. When you work out, your brain releases endorphins, which is a 'feel good' chemical that can help brighten your mood and leave you feeling in overall better mental state.
#3.) Improves Cardiovascular Health
It is no secret that cardiovascular health is a concern for many Americans, especially older adults. In fact, heart disease is the number one cause of death in the United States. If you have any history or family history with cardiovascular disease, know that it's never too late to get started and improve your quality of life. Even moderate cardio, such as walking and swimming, can do wonders to strengthen your heart and improve our overall cardiovascular health.
#4.) Promotes Better Sleep
Do you struggle with getting the proper amount of sleep each night? For many seniors with Alzheimer's or dementia, this can be an area that they have issues with. Everyone deserves a good night's sleep, even you! While there can be many causes of sleep deprivation and it's important to discuss these with your doctor, exercise may help. Try going for a walk or doing a little bit of exercise in the early afternoon and see if this improves your quality of sleep at night.
#5.) Be More Social
Senior isolation is a growing concern, especially for those who need memory care services. Older adults who have been diagnosed with Alzheimer's or dementia tend to isolate themselves. This could be for a variety of reasons, including shame over their disease or symptoms. However, remember that humans are social creatures who long to feel connected with the world and people around them! Exercise can be a great way to do just that.
For example, as a resident of the senior memory care in Vista, you can have access to group fitness classes where you can spend time working out with other people your age. Participate in group walks around our gorgeous facility, try hitting up our own on-location putting green, or even take part in one of the many great physical activities offered on our community calendar. All of these activities are excellent ways to make new friends, socialize, and really feel like a part of the community.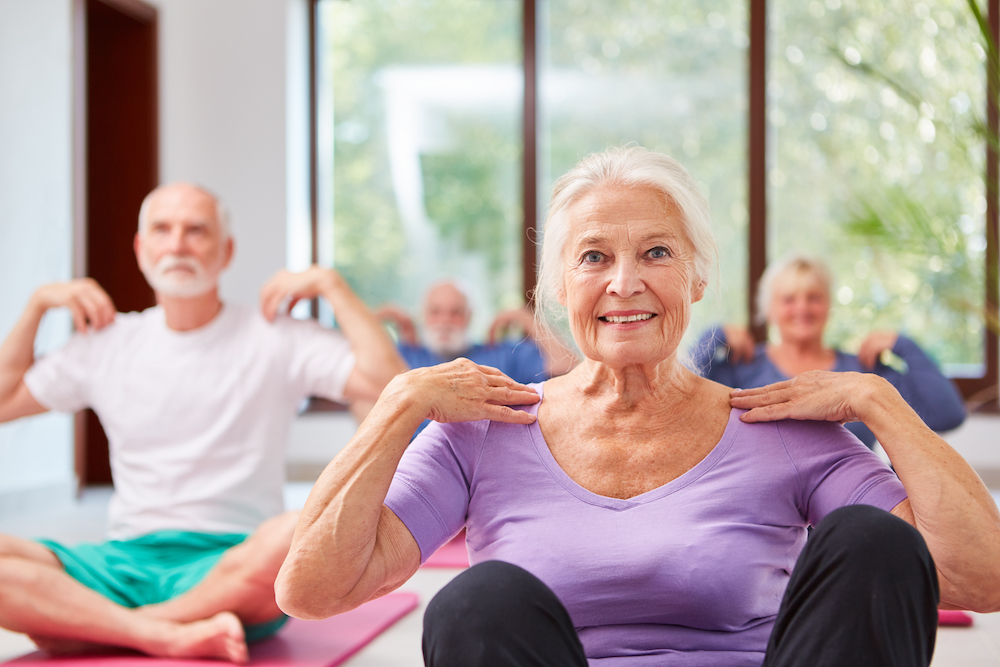 #6.) Prevent Falls
When discussing senior exercise, some might mention concerns about seniors falling or becoming injured in the process. While yes, it is important to workout safely and be mindful of any mobility limitations, routine exercise can actually prevent falls in the long run. By strengthening muscles, building core strength, and improving bone density, staying active can actually drastically reduce the impact and risk of falls. 
If you are a senior who has had issues with falling in the past, or have a decreased mobility, check in with your doctor or physical therapist about what your options are. They will be able to offer specific recommendations and guidance that suit your abilities and needs. Just remember not to push yourself too hard and that starting off small is just fine, too!
#7.) Manage Your Body Weight
Exercise can help people of all ages either lose or maintain their body weight. However, it needs to be noted that your body's metabolism naturally slows down with age, meaning that it's harder to process the calories that you eat. This can lead to unwanted weight gain and extra weight can put a lot of stress on your body, especially your joints. Your hips, knees, and ankles could suffer. Not only that, but excess body weight is bad for cardiovascular health as well.
Staying active is a great way to prevent this because working out can bolster your metabolism and burn more calories. Try adding a cardio or strength workout to your routine a few times a week to see what improvements you can make!
Senior Memory Care in Vista
Here at Vista Gardens, we fully understand the importance of our residents maintaining an active lifestyle. After all, we want them to lead the happiest, healthiest lives possible, even through their golden years. That is why we offer various wellness programs, an outdoor walking path, a putting green, physical therapy, and more! 
If you are interested in learning more about our senior memory care in Vista, or want to take a tour of our community, please contact us. We would be more than happy to answer any questions you may have and show you exactly what makes Vista Gardens so special. Put your health and happiness first by becoming a resident today!
My Mom participates daily at the "breakfast club" in the Ronald Reagan Library, she attends all meal opportunities, watched the daily entertainment in the lobby (singing groups, dancing, etc.) and insists on going on the weekly bus trip out to the community. When I come visit her, she is often in the dining room or walking in the garden... sometimes watching a movie with others in the movie theater. She has always attended church, and on Sundays, Vista Gardens brings in a minister that gives a message. She loves it.
- A Vista Gardens Resident